Pinkerton & Laws is among the largest select service hospitality builders in the country and nationally recognized as a leader in "multi-unit" construction; yet we maintain a well-balanced and diverse portfolio consisting of multifamily, retail, senior living, assisted living, renovations of both hospitality and retail, along with many other commercial projects. With offices in Atlanta and Orlando, Pinkerton & Laws brings a diverse scope of services to our Clients that are unmatched in the industry.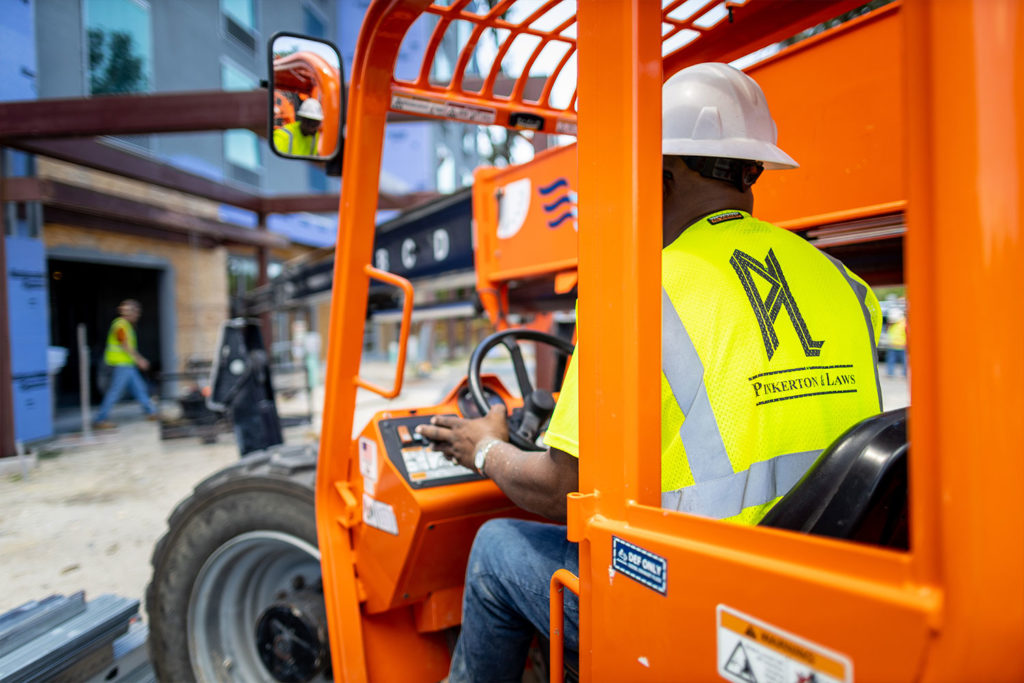 Pinkerton & Laws is an employee-owned corporation which believes in providing a level of product quality and service experience to Clients such that we are not merely selected on price but for long term value and partnering approach. We take great pride in our high percentage of repeat Clients and on-going relationships built over several decades. Our philosophy of value, integrity, and customer service has always been uppermost in our business practices for 65 years, and our Clients know that no one will be more responsive to their needs than we are.
What our clients have to say.
"After 27 years in Hotel Development, you would think that I have "seen it all". After 27 years, I finally had a project that was the easiest I have ever developed. Pinkerton & Laws can be proud of the project, as are we."
"Pinkerton & Laws recently constructed a Candlewood Suites Hotel located at Savannah Airport. I would highly recommend that any owner would consider Pinkerton & Laws when developing any IHG Brand Hotel in the future."
developing any IHG Brand Hotel in the future." Aaron Bruns, CHA – IC Hotel Group-IHG "I'd like to introduce you to a fantastic contracting company, Pinkerton & Laws. Over the last ten years, I have concluded 19 building with P&L. They are certainly professionals in their line of work."
"All jobs have problems and conflicts, especially large ones. That is why Pinkerton & Laws' approach as problem solvers is so refreshing and unique. I look forward to being a member of another project team with Pinkerton & Laws."
"Pinkerton & Laws built a quality project in Ft. Myers. The efforts of their people allowed all of us to work as a team and meet or exceed the high standards of Marriott on a difficult project."
"We are very pleased with the quality of work and the progress that was made with this project. It has been excited to watch. We just could not be more pleased that we are with Pinkerton & Laws. We express our gratitude for a great team of talent and dedication!"
"I'd like to commend Pinkerton & Laws for the outstanding job in the construction of the Cobb Galleria Centre…I believe the Team concept is what enabled us to complete this complex project in a fast track method ahead of schedule and under budget."
"From the beginning with your value engineering ideas until the end with the constant attention to working around the existing tenants, your entire staff truly functioned in a way that defines the word "team"."
"Hard work and attention to detail produces quality work when quality people are responsible for the end results. Your efforts and attention to detail have been most apparent and certainly been obvious in the quality of the construction."
"It is without hesitation that I highly recommend each individual of your staff for the professional and concerned approach that was taken during the entire phase of construction of our building."
Here are just a few of the many reasons Developers choose to Build with Pinkerton & Laws:
We have 65 years of building history and one of the deepest and most experienced benches in the business.
Pinkerton & Laws is not a large impersonal corporate entity. We are large enough to provide depth at all levels, yet nimble enough to have relationships with many subcontractors and vendors that are not available to most large general contractors.
We provide design-build and design-assist services to help our Clients to minimize cost, maximize efficiency, reduce future maintenance, and expedite project completion.
Water Intrusion Management:
We place a strong emphasis on the water-tightness and durability of the building envelope systems. We are one of the few General Contractors to have a Water Intrusion Specialist full-time on the company roster. Our program has proven to minimize, if not mitigate risk by taking measures to prevent building leaks and safe guard against mold and mildew.
Pinkerton & Laws maintains a disciplined and regimented Quality Control Program. We establish the standards of quality on each project through a series of interior and exterior mock ups. Our program sets the quality tone early rather than the "catch it on the punch list" mentality.
There is no greater risk to the Owner's investment than the construction risk. It is our belief that effective risk management is one of the most important roles in our responsibility as the general contractor. We have had a 20-year relationship with our surety company and are ranked in their top 5% of general contractors for performance history and financial stability.